I bought a pit bike
Fri 1 January 2016
I picked up a pit bike on Wednesday evening. It is basically an off-road mini moto. It cost £250 and is a non-runner. Also the clutch lever is missing, the brake lever falls outwards on its own, the chain is rusty, the tyres are worn out, there's lots of rust, one of the plastic panels is missing, the air filter is missing, the wiring has obviously been mucked about with, and the front brake did not work.
I got up at 6.30am on Thursday to get 2 hours in the garage before work. During that time I determined that the bike does not run because there is no spark. An almost-complete new electrical system was only £17 on eBay so I ordered one.
Today I tried to adjust the valve clearances as I guessed they'd be out of spec. I took the cover off and found that the inlet valve adjuster nut was missing! Not good news. Since the adjuster was free to move around on its own, the valve clearance was about 5mm. I've screwed the adjuster in and set the clearance to the prescribed 0.10mm, and await delivery of a suitable nut. I just hope the old nut isn't still rattling around inside somewhere. I can't explain how it got like this.
I would be surprised if the bike would run with 5mm of valve clearance, but there is evidence that it has done - there are marks on the inside of the rocker cover from where the loose adjuster has been mashing against its lid. I don't imagine it was producing a lot of power.
So current status is I'm going to replace the electrics and fit a nut to that valve adjuster. Then, fingers crossed, it might run...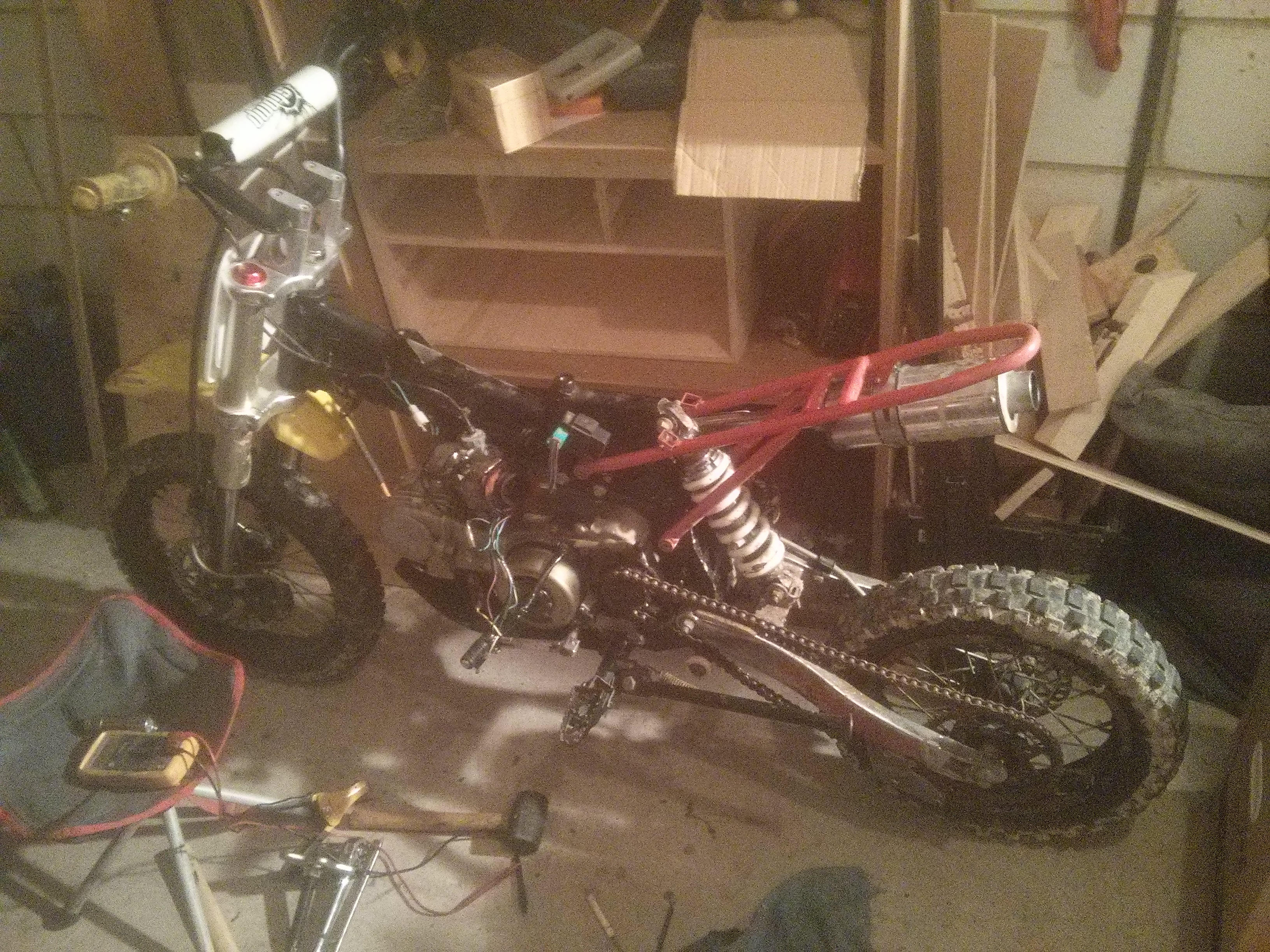 (I've removed the fuel tank and plastics)
If you like my blog, please consider subscribing to the RSS feed or the mailing list: