Mazda MX-5
Wed 28 August 2013
Today I almost bought a Mazda MX-5.
This Mazda MX-5 in fact: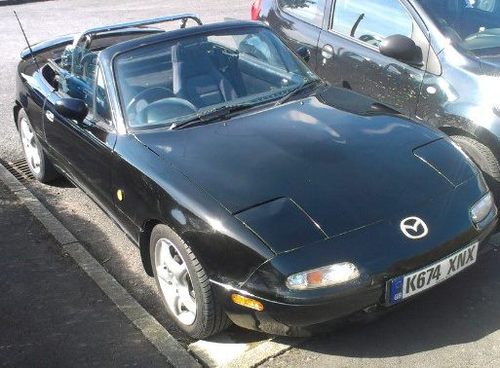 I bid £507 yesterday, with about 17 hours to go. I woke up this morning to find that I was still the winning bidder. With an hour left to go, I was still the winning bidder.
At this point I got a little scared. I hadn't really intended to buy the car. Had I? Plus, it had 120,000 miles on the clock, the seller had 0 feedback and it was 250 miles away, in Lancashire. And there were only photos of one side of the car.
In the end somebody outbid me and the winning bid was £517 so everything was fine.
I think that'll be the end of my phase of bidding on MX-5's that I don't really want to buy.
If you like my blog, please consider subscribing to the RSS feed or the mailing list: